MetaMask is getting better with NFTs
Beginning of March 2023, I wrote a small tutorial to show you How to see your stories in MetaMask. At the end of this tuto, I was complaining how crap MetaMask was at handling NFTs, and wrote another tutorial on how to manage your stories with Rabby wallet.
Joy and glory, MetaMask has got better at handling NFTs and you can now display each of your story in MetaMask: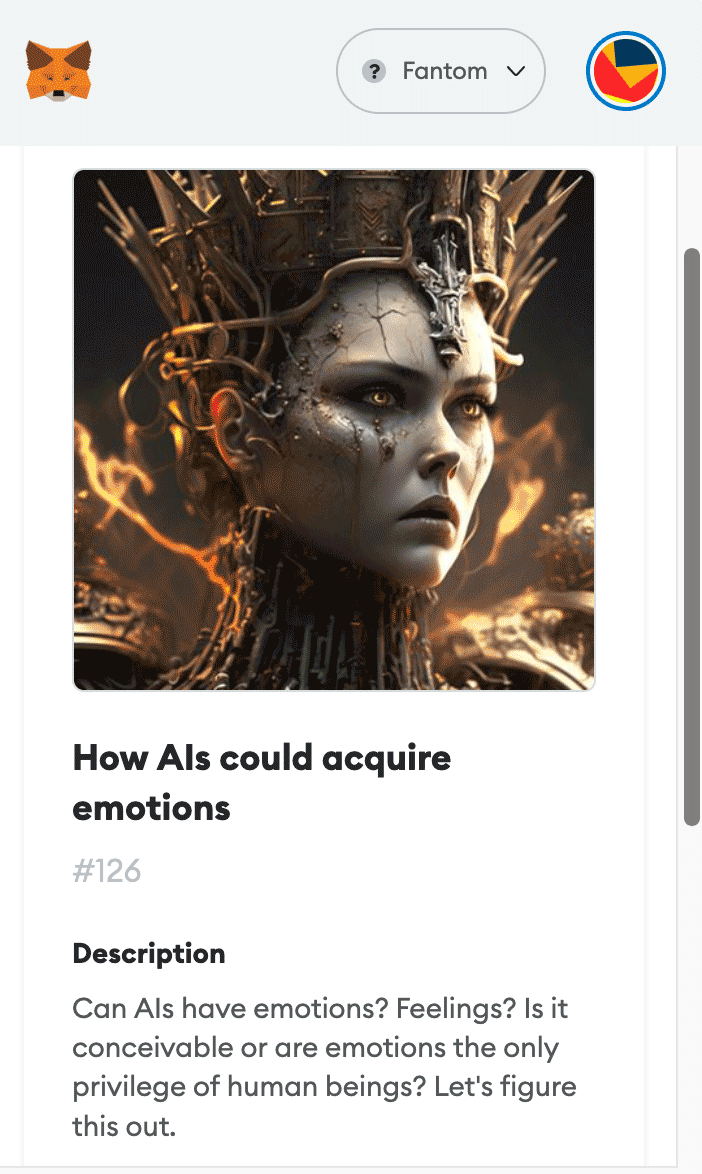 This display is quite satisfactory. You can see the story image, the title, the NFT number of your story (here #126), and its abstract. Pretty neat.
In order to display your story in your MM wallet, you will need your story number (it's at the end of the url of your story when you view it on StoryPress.info) and the address of the story collection contract, which is:
0x50887810edE1AA7930a0F0f9986eb56E2a260BCd
Please make sure you your MM is connected to the Fantom blockchain when adding your NFT, or it won't work.
It is not as neat as Rabby wallet (who automatically detects the NFTs you have), but it is much better than Rabby at showing your story data. Rabby only manages to get the story title, while MM correctly displays the image, and the description.
Well done lads. It's good to see our web3 toolkit improving.
👍