How to see your stories in MetaMask?
When you publish a story on StoryPress.info, it gets minted into an NFT. This is very convenient. It allows you to easily send one of your story to a friend or colleague.
You can send your story to someone so he will get write access to it, to review it, illustrate it or simply correct your spelling mistakes. Then he can send it back to you.
But how can you see your stories in MetaMask, so you can easily send them?
1. Add an NFT to MetaMask
An NFT is a token, so you should be able to view your tokens in MM just like any fungible ERC-20 token right?
First open MetaMask, chose the Assets tab, and scroll down to the bottom, click Import token.
Here you have to put the StoryPress smart contract address:
0x8DAbdF75566E9717A15e76be27C5e08D9986F48D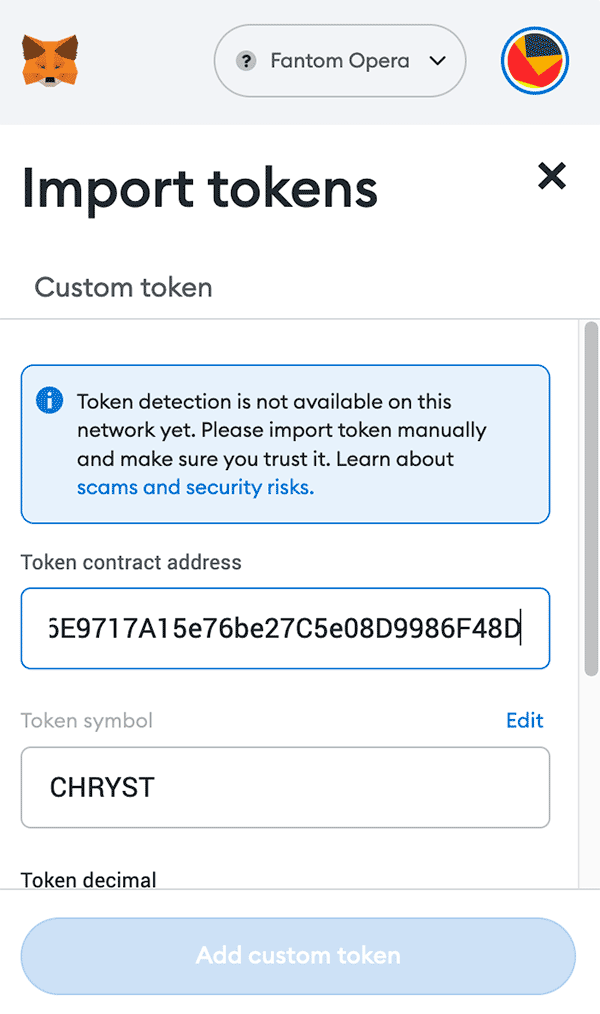 You can change the token name if you don't like it (CHRYST stands for Cherry Stories), and set Token decimal to 0. Click Add custom token.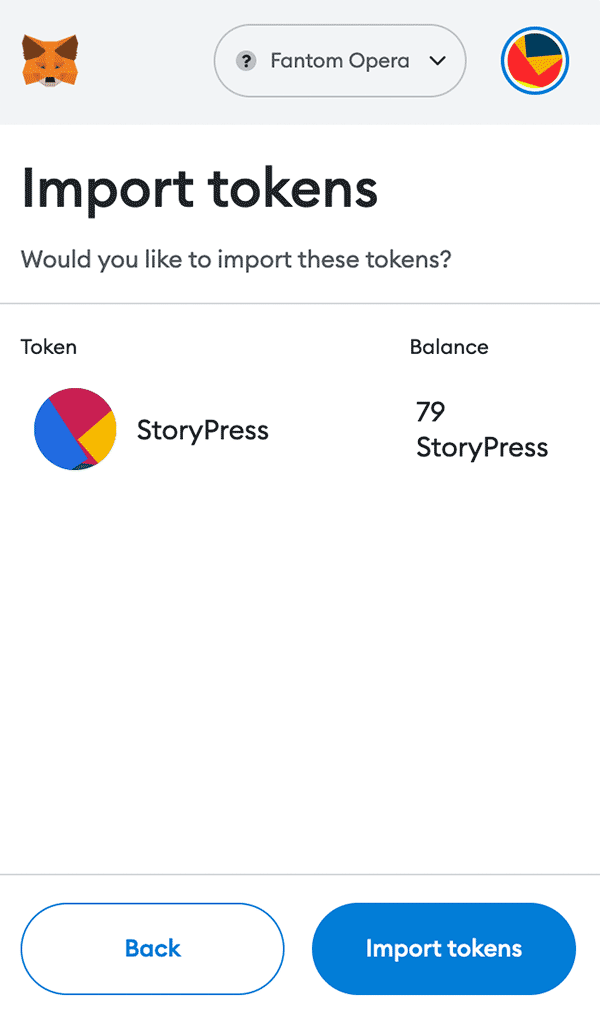 Here you can now see how many story NFTs you own. Click Import tokens.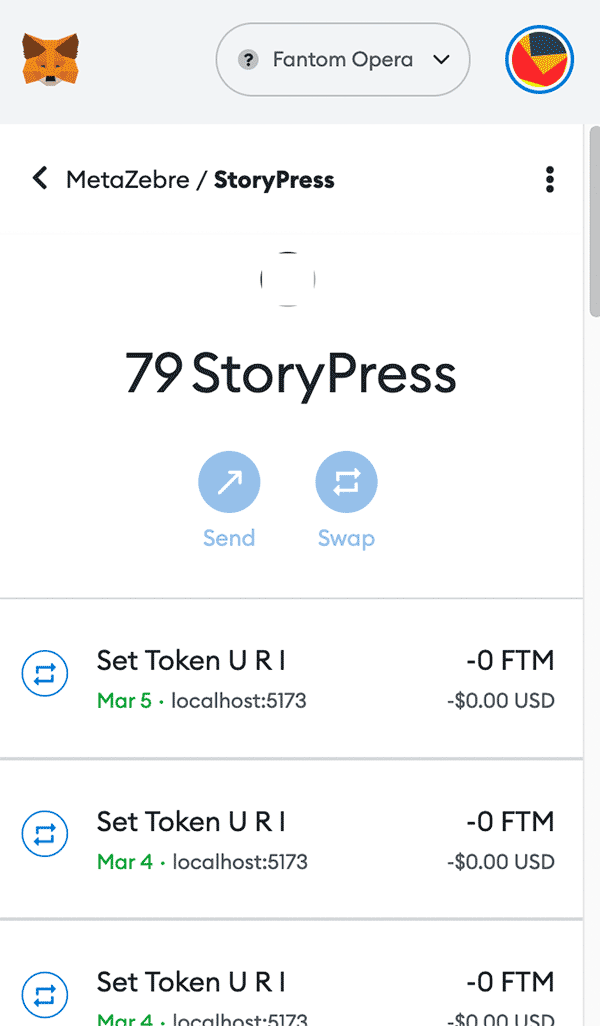 Et voilà !!! You can now see all your token activity. Each time you minted or changed a story NFT.
Ok, but now you want to see your individual tokens, so that you can see their nice image and you can send them to a friend. How can you do that with MetaMask?
Well, ... you cannot. This feature is not available in MM. They are working on it, but this simple NFT view and transfer feature is not there yet.
🤬
Honestly guys, you would think that this was possible in the most used crypto wallet by now!!
Using the portfolio website
But attached to MetaMask, there is a portfolio website that has more functionalities. Hop over there by clicking on the Portfolio Site link in MM, just bellow the two Assets and Activity tabs.
Click on the NFT tab. There you can import your custom NFTs again: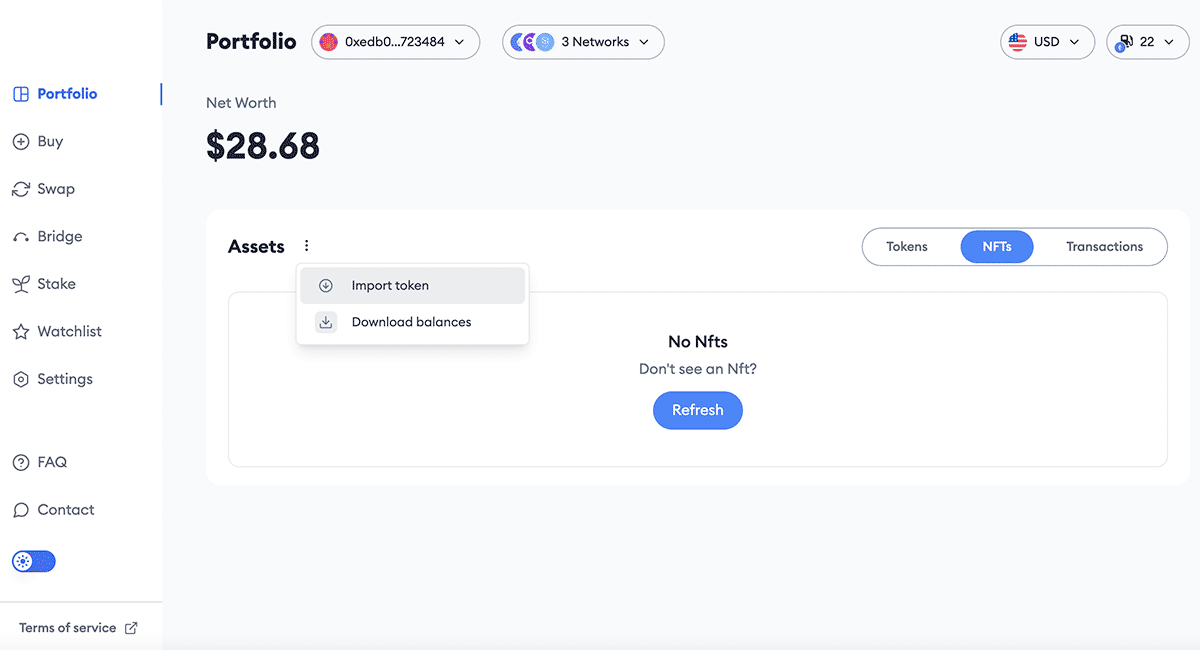 Chose the Custom Token tab, then paste the same StoryPress smart contract address as 5 minutes ago, chose the Fantom network and ...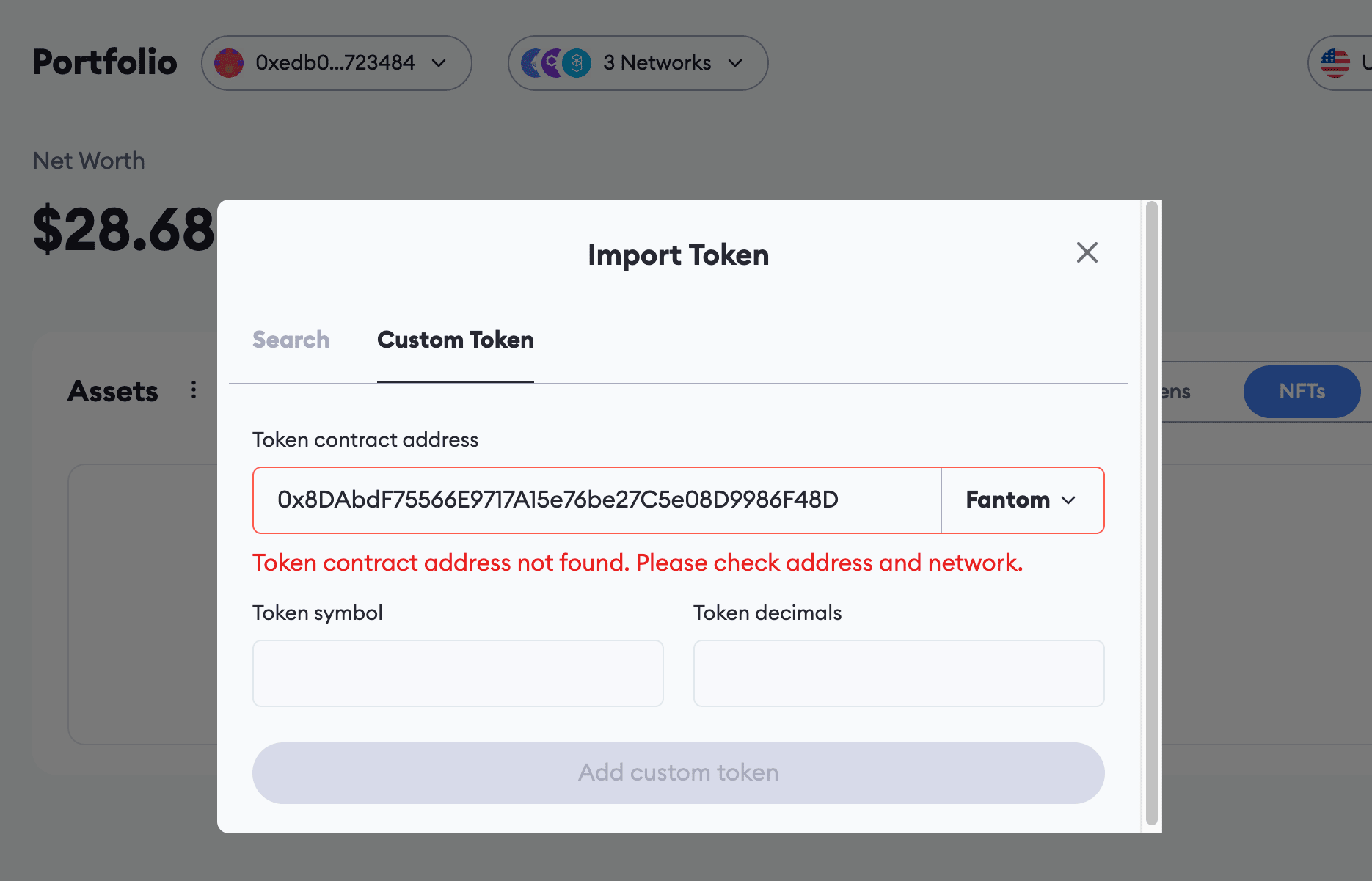 Oh come on boys!!! Is that all you are able to do?
🤯
Conclusion
MetaMask is just crap at managing custom NFTs. Not something you would have expected of such a widely used crypto wallet.
We'll have to find another solution.
In the next story, we'll find how to handle our stories NFT with Rabby Wallet.