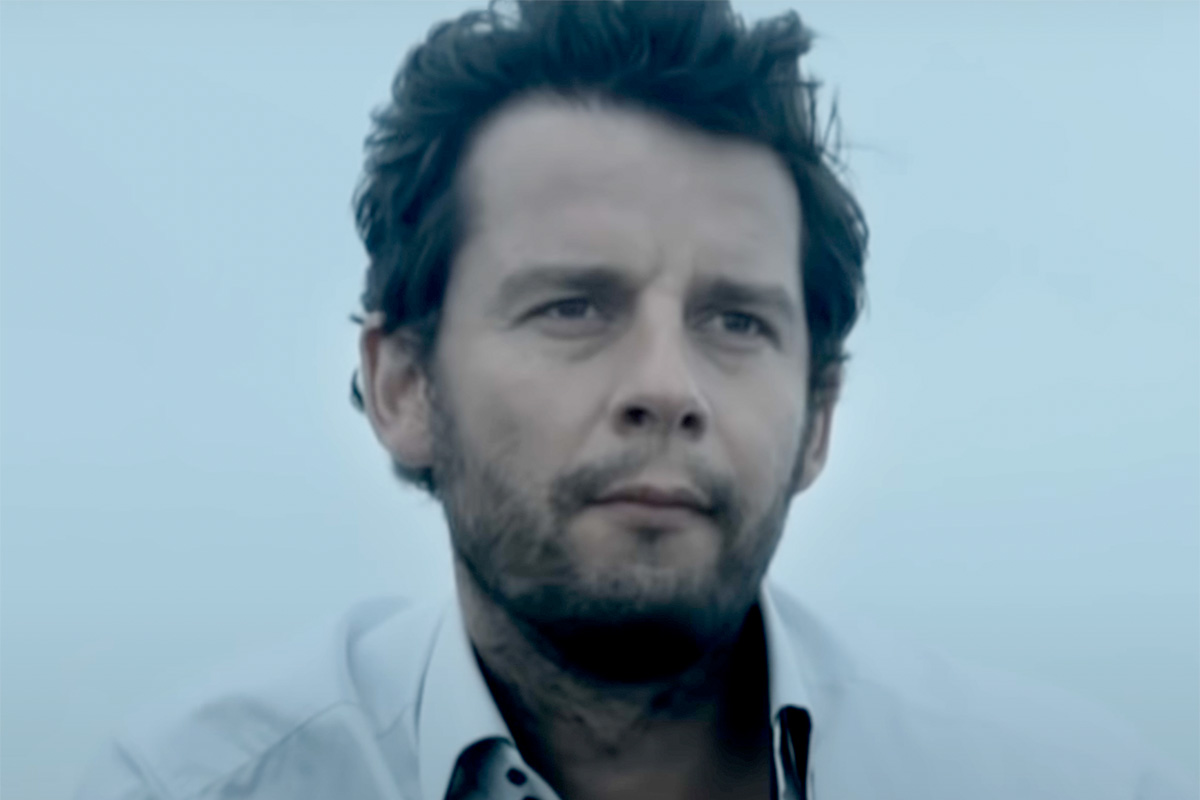 Bobo Playground - Alexis HK
Alexis HK
Alexis HK calls himself a post war songs French singer, meaning that his songs are focused on the lyric and the instruments are mostly non-electric. So no traditional drums, electric bass and electric guitar that we see in most current bands.
Bobo Playground
This is the main song of his last album, that came out end of 2022.
In this song, he makes fun of Bobos. Bobo is a short for Bourgeois Boheme (Bohemian Bourgeois). Bourgeois Boheme appeared when Baby Boomers became richer than their parents. This new middle class that rose during the Glorious Thirty Years (les trentes glorieuses were the after-war era of very strong economic growth) appeared rich in a country that was before mostly poor.
Bourgeois Boheme are not traditional right wing Bourgeois who inherited wealth and properties from their family. Bobos are often children of farmers or workers who became rich because they became teachers, doctors, engineers, ... and successfully climbed some levels of the social ladder.
Boheme is used to point that these people are often more focused on culture, art, new lifestyles, raising their children with care and kindness, enjoying life with their friends, than their new wealth. Wealth which is actually simply above traditional working class people, but not that big.
Bobo is a pejorative term, used by poorer people to call Bobos bourgeois, and used by traditional bourgeois to scorn at the way Bobos are most often left-wing newly rich people.
Bobos are often very ecology aware and could easily also be called woke.
Although Bobos appeared with the baby boomers, they are not restrained to this generation. Anyone that has some good revenues and is kind of left-wing, ecology aware, and votes for social progress can be called a bobo whatever his generation.
And of course, Alexis HK is some kind of Bobo too (although a bit more on the Boheme side than the Bourgeois one).
J'ai toujours manqué d'identité culturelle
Pas un fromage qui pue, un vin naturel.
Affiché par la région où j'ai grandi sans raison
Avec écrit en gros "Chevignon" sur mon blouson.

J'aurais du broder "S'il te plaît me dépouille pas
C'est pas moi qu'a payé ma parka c'est mon papa"
Élevé à la douce, mal entrainé au combat
Malmené par les mini parrains de la mafia

Le clivage amer est réglementaire
Les crevards qui dealent au pied des barres gris claires
Et les p'tit's mignons qui s'pavanent en pavillon
En fumant le pneu fourgué par les maquignons

Premier round, sur le Bobo playground
Bourgeois moyen, bourgeois bohémien
Premier round, sur le Bobo playground
Bourgeois moyen, bourgeois bohémien

Bien installé du côté de la barrière
Où l'on trouve à coup sûr le gîte et le couvert
Gente aisée, parfait bouc émissaire
Cible préférée du bourgeois réactionnaire

Dans nos potagers poussent des produits purs
Émanant des bienfaits de la permaculture
Même si la récolte ne fera pas l'hiver
Un poivron, une tomate et nous sommes fiers

Eh oui, on vit la vie de oui-oui
On fait flamber les prix du mètre carré à Paris
Et les promoteurs nous font souvent de l'œil
Cinq cent milles euros le deux pièces à Montreuil

Une affaire, hors frais d'notaire
Une affaire, pour la bobosphère

Y a t'il, y a t'il, des bobos parmi nous
Qu'ont le sociostyle d'une blessure au genou
Qui défendent mère nature contre ceux qui la défroquent
Avec un combi diesel et des Birkenstock

Sur mon terrain de jeu des tapis tellement épais
Que quand tu marches dessus tu vois même plus tes pieds
Le confort sur mesure, choisi sur catalogue
On en parle entre amis collapsologues

J'adore ta pièce de vie tellement lumineuse
Ce bois d'Asie lui donne une empreinte chaleureuse
Et puis tous ces plaids en laine orientale
Rien de tel pour relire Le Capital

Second round, sur le Bobo playground
Bourgeois malin, bourgeois bohémien
Second round, sur le Bobo playground
Bourgeois malin, bourgeois bohémien

Et puis un jour, vient la pandémie
Et le cœur du Berry soudains se gentrifie
Les bobos migrants débarquent dans le secteur
Les supérettes sont dévalisées dans l'heure

Gentil paysan ne soit pas amer
Un jour toi aussi tu revendras ta longère
Pour deux fois le prix d'une villa en bord de mer
Quand les startupeurs rechercheront le grand air

Des campagnes, pour le dernier round
La campagne, un beau Bobo playground
La campagne, pour le dernier round
La campagne, un beau Bobo playground

J'ai trouvé, mon karma sociologique
Un Curé Nantais, un vin biologique
Adopté par ma région de gens sans prétentions
J'ai fait border en gros "Muscadet" sur mon blouson

Alexis HK is not very famous, but a lot of his songs are really worth listening to.