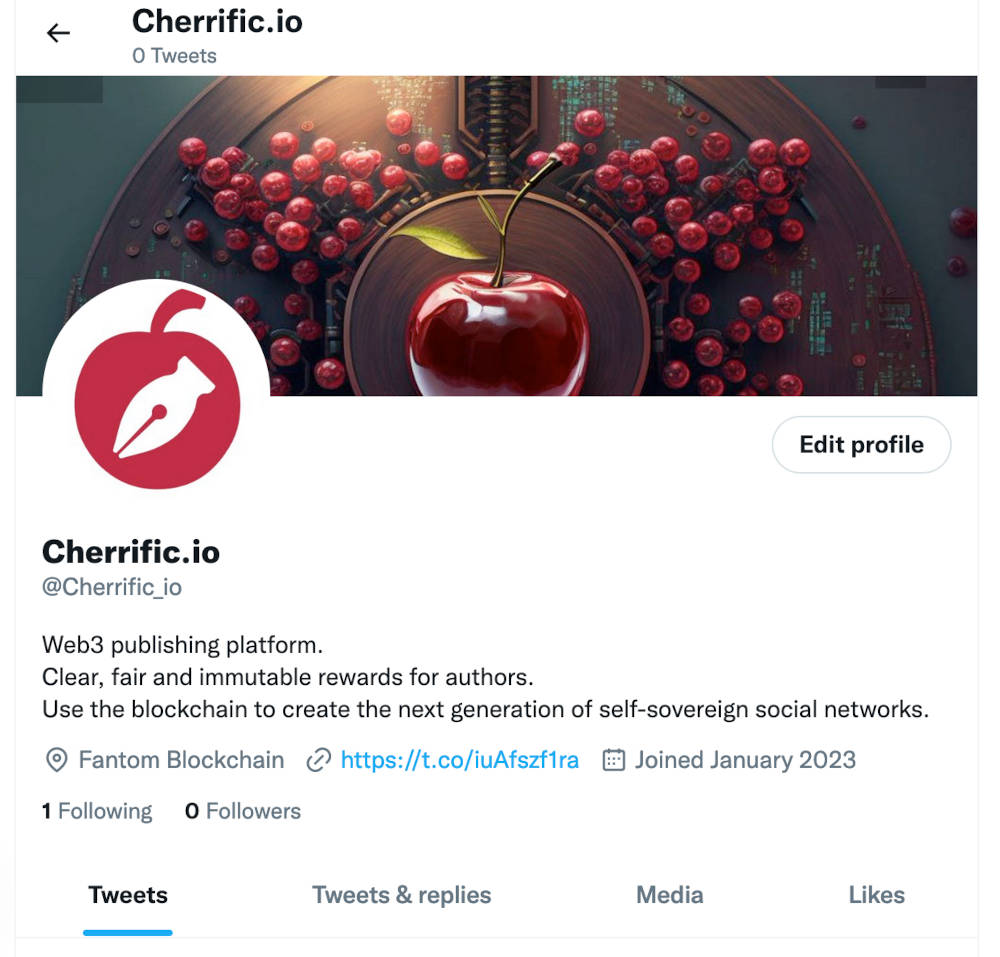 Cherrific_io on Twitter
This story was written at a time when StoryPress was still called Cherrific. I guess I'll have to create another Twitter account now ...
I know, it's kind of a pain to use one of those Web2 behemoths to promote a Web3 platform, but you have to be realistic ... the mediatic power is still in their hands.
That being said, don't hesitate to follow us on ... Twitter.
https://twitter.com/Cherrific_io
😬