v0.10.3: stats page
Each of your story now has a dedicated stats page, where you can view all the visits to that page: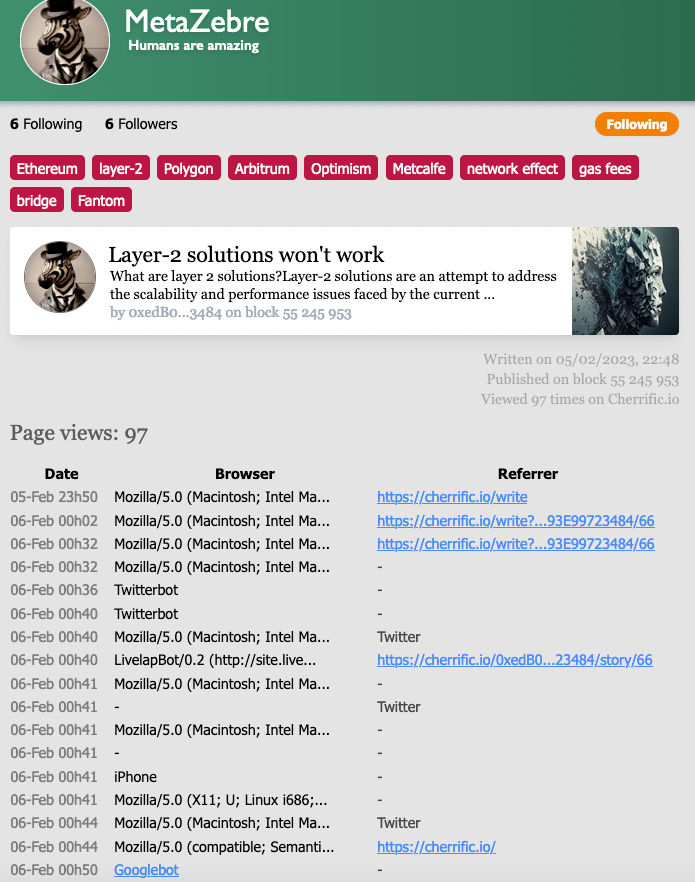 https://cherrific.io/0xedB00816FB204b4CD9bCb45FF2EF693E99723484/stats/66
On this page, you can view when your story was visited, by which browser. You can see for example that this story was visited by Googlebot just 20 minutes after it was first published.
The last column is the referrer column: the page or site people came from to visit your story. Here in the screenshot again, you can see that 3 people came from Twitter to read that story.
With this stats page, you should be able to better understand who visit your page, and where they come from. It's a good way to check that each important search engine (Google, Bing, DuckDuckGo, ...) has indexed your stories, and to know whether your visitors come from Twitter, Reddit, ... or any other site.