Cherrific on DappRadar
This story was written at the time StoryPress was called Cherrific. I guess we'll have to re-submit our entry on DappRadar now ...
It is time to start spreading the word ... Cherrific is now listed on DappRadar: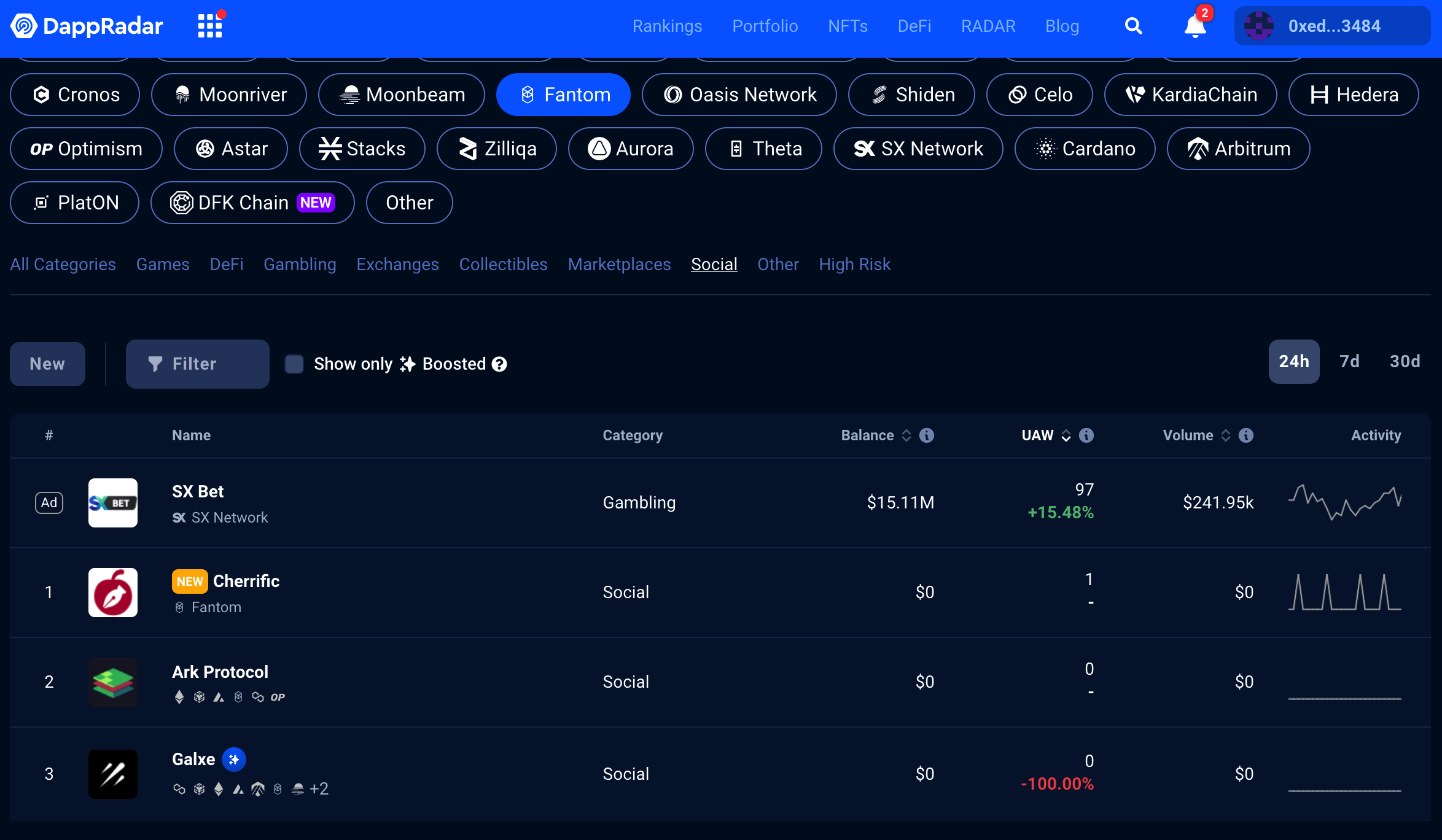 https://dappradar.com/rankings/protocol/fantom/category/social
And what's even better is that it is listed as the most used social decentralised application on Fantom for today!!! With an amazingly high number of ... one user!! 😆
I'm not sure all Fantomians have realised that the next wave of blockchain user adoption will come from DePub (Decentralised Publishing) and DeSoc (Decentralised Social Apps).
Yes, there are other applications for the blockchain in general and for Fantom in particular, than just DeFi.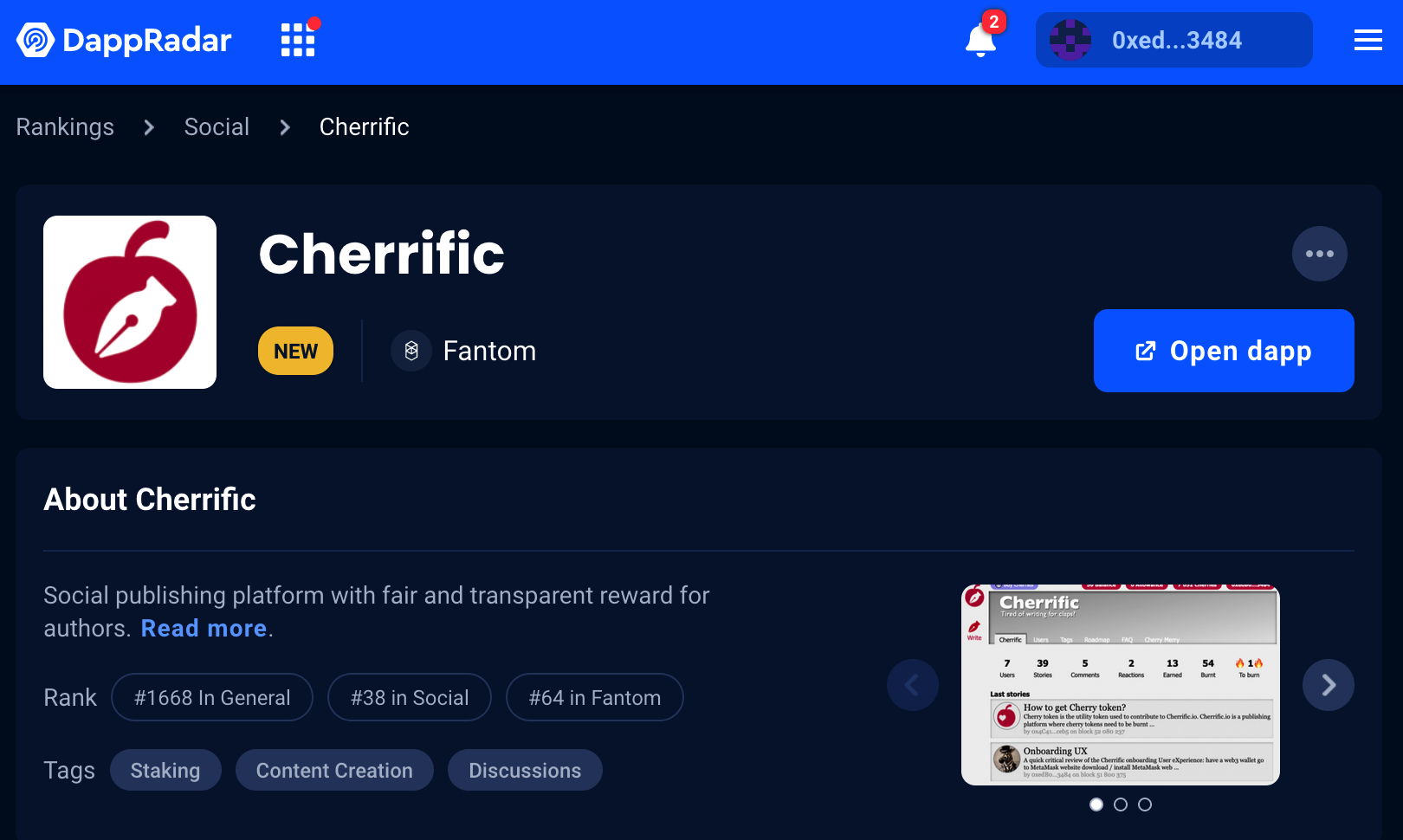 Please stay tuned for what's coming next.